Each newly enrolled student of Melody Piano Detroit is required to sign a studio policy | contract with the Instructor at their initial lesson. This studio policy | contract is to benefit both Instructor Suzan Pleva, and newly enrolled student of Melody Piano Detroit. *Note that you must pay in forward tuition to hold your allotted/requested lesson time with Melody Piano Detroit to confirm enrollment.
---
| | |
| --- | --- |
| SEE BELOW FOR CONTRACT | AGREEMENT | |
Upon the read through and signing of this contract & Service Agreement, and initial tuition payment to reserve your allotted lesson day and time is mandatory. A student's enrollment is not confirmed until their confirmed tuition payment is made. Upon tuition payment receipt, you are then officially enrolled as a student of Melody Piano Detroit, and will begin your regularly scheduled lessons from this point forward.
---
Makeup Lessons
Melody Piano Detroit holds make-up lessons on Fridays. If a lesson is canceled, client is responsible to arrange make-up lesson time with instructor (Suzan Pleva) at time of cancellation. If said make-up lesson is not arranged, client will be charged for canceled lesson.

Compensation
Tuition fees are to be paid monthly. Tuition is due at first day of each month. A monthly tuition Fee is $_____.00 whichis a recurring charge Personal checks, cash, Pay Pal, and credit cards are accepted methods of payment

Reimbursement
Instructor is to be reimbursed for all materials and expenses that were incurred due to students lesson plan and curriculum for their instruction. You will be provided with a receipt or an invoice for the material expenses to reinburse.

Services Provided
The instructor will provide services consisting of piano lessons for ______________________________
Lessons are agreed by both parties to be held once a week on said date and time ______________________________

Term Agreement
End date of agreement is indefinite. There must be a month advance notice of termination established by the client and or instructor. Both parties must agree on said date. If lessons are terminated without this months notice, client will be charged that months tuition fee

Additional Clauses
Instructor is to be notified of any cancellations no less than 48 hours prior to scheduled appointment. If not, Client will be charged for missed lesson. A $35.00 penalty fee for returned checks $45.00 penalty for late tuition payment


Powered by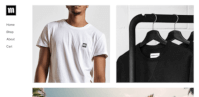 Create your own unique website with customizable templates.